If you haven't had the pleasure of having to buy a new mattress for a while, you may not understand why this is post-worthy. If you are about to buy a new mattress or are already hunting – my thoughts are with you.
A little bit of background: our mattress was 15 years old. It used to belong to my parents who spared no expense when they bought it and it shows as it really has stood the test of time. It was so comfortable and squishy and everything you could want from a bed. It also survived numerous house moves, being hoisted upstairs and twisted round corners. It's been cleaned, flipped, and swiveled within an inch of it's life.
However, earlier this year I found I was struggling to get comfortable at night. I was waking up every morning with awful backache. Then we noticed when we got into bed that we were basically rolling into the centre of the bed because the springs had gone in the middle. As much as I love my OH, and I bloody love a snuggle, when it comes to sleepy-time we are very much a facing opposite ways couple. Sleeping nose to nose just isn't really for us.
When we decided to buy a new mattress we did what most people do and went to one of those big bed warehouse-style shops. We tried all the beds, we got overwhelmed, I got stressy. So we left. Then I started researching.
And holy hell.
I stumbled into a world I never knew existed. There are dedicated websites for this shit.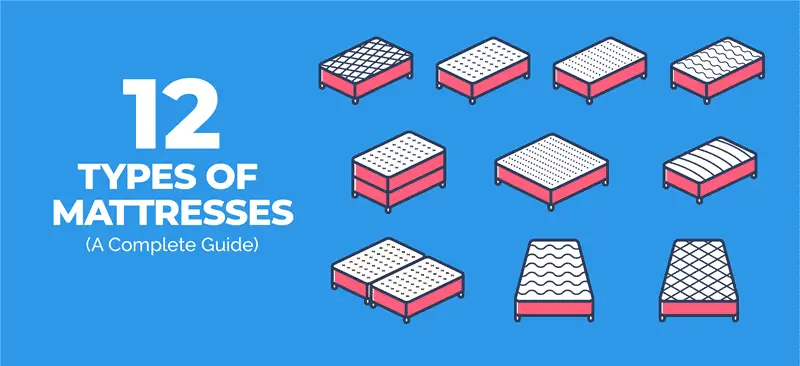 Do you want innerspring? Latex? Memory Foam? Memory Foam. Cool. What type? Gel? Aloe Vera? Memory Spring and Foam?
This is just the tip of the iceberg.
So then you start doing your research and you figure out which one would probably be best for you.
We did all of this. And we went back to the shop, armed with the power of feeling like we knew what we were doing this time. We found a bed. It was perfect.
It was £3000.
*ahem*
Now I know it's important to look after yourself and you spend so much time sleeping etc etc. But I'm not paying £3000 for a mattress. SORRY.
We started to give up on our dream of a new mattress. And then we went to Ikea on totally unrelated (unnecessary) business and we stumbled into the mattress section.
HALLELUJAH.
We walked out of there with a mattress. And it's the best mattress I've ever had.
Our Mattress
We ended up going for the HÖVÅG mattress.
After the hilarity of trying to fit this into our Mini Cooper (as I said, we had no intention of buying a mattress but neither one of us have any willpower apparently) we managed to get our new baby home. Safe in the knowledge that if it was uncomfortable we could return it, we unpacked it and left it for a few hours to 'air'. Apparently, you should leave mattresses for a few days before sleeping on them but as well as having no willpower I am horribly impatient.
The first night was quite strange. I was so used to sinking into our previous mattress that this felt way too firm. But we persevered and just a few nights later  I realised that I wasn't waking up with backache during the night. And I felt refreshed in the mornings as a result. About one week later the mattress had softened just enough and it had become without a doubt the best mattress either one of us had ever slept on.
A side note, my other half is a giant of a man at 6″8, and he is no string bean either. It absolutely supports his weight and we also don't find ourselves rolling into the middle anymore…success!
So as a serious Ikea convert, here are a few reasons why you should consider an Ikea mattress:
1. You can try it for 90 days
Ikea already have a very generous refund policy, but the main thing for us was that we were concerned about not getting on with the mattress and being stuck with it after spending a lot of money. It's one thing to try it in the shop but to sleep on it night after night is very different. As I have back problems and my boyfriend is a rugby playing lump, it was super important to us to be able to get it right.
2. They are affordable
Our mattress cost us XXX. Now I appreciate that cheap doesn't necessarily equate to quality but here I believe it actually does. I am honestly amazed at how good this mattress is for the price. They have a whole range at different price brackets but ours was somewhere in the middle.
3. There's a
25 year

guarantee.

This beats most high street retailers by a mile. It covers the springs and the foam core depending on what you buy. 25 years is a hella long time. Considering the recent marketing nonsense that you should replace your mattress every 8 years, this is pretty bold of Ikea and absolutely a winner in my eyes. It gives you any reassurance you need in terms of cost vs quality.
3. It's so. Comfortable.
It's a no brainer really! I'd love to know if anyone else has any suprising Ikea bargains?